Van Almen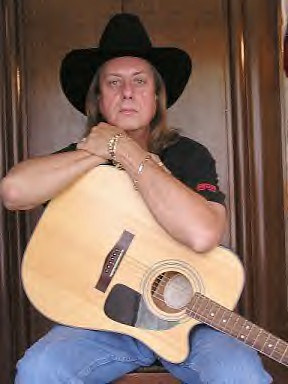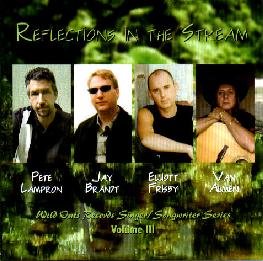 Singer/songwriter Van Almen was born in Kansas, Reflections In The Stream
raised mostly in Texas, lived in England for several
years, and recently re-located to Colorado... so you
can say he's been around a bit. Now a civilian again
following a long career in the military, Van writes
and sings some good stuff... a mix of country and
folk, with traces of '50s and doo-wop thrown in,
all delivered in a very original, down-to-earth style.
We're pleased to introduce listeners to Van, who is
featured on Reflections In The Stream, which is the
third release in our label's Singer/Songwriter Series,
He'll return to Nashville later this year to finish up a
full CD of his own.) In the meantime, sample some of
the fine music of Van Almen below, and to buy a copy
of Reflections In The Stream, click here.
click link below for MP3 music clip
REFLECTIONS IN THE STREAM (Wild Oats Records)
*** Van Almen
1. What Makes A Good Country Song ?
2. Diamond In The Rough
3. Here For The Beer
4. Class Of '65
All songs written by Van Almen
*** Jay Brandt
1. Coincidence And Irony
2. When I'm With You
3. A Cup For My Coffee
4. You'll Never Know
All songs written by Jay Brandt
*** Pete Lampron
1. Erase
2. Turn To Sand
3. L.A. Blue
4. Crawling To The Cross
All songs written by Pete Lampron
*** Elliott Frisby
1. Rusty Road
2. Young In Love
3. Heading Out There
4. In My Heart
All songs written by Elliott Frisby
Produced by Steve Haggard
Recorded by Randall Merryman
Mixed by Randall & Steve
for information, contact:
info@wildoatsrecords.com
Featured Artists Multi-Artist CD ReleasesSinger/Songwriter Series