James Bizzieri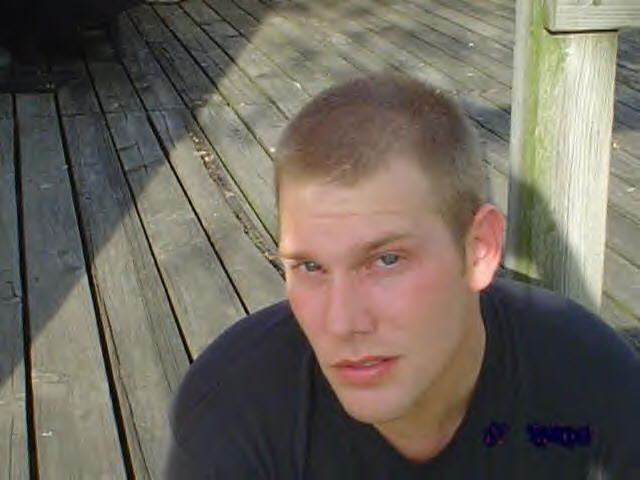 James Bizzieri has an emotional style, both as a
vocalist and writer. One of the four artists featured
on "Signs Of The Times" -- the second CD release
in our label's Singer/Songwriter Series -- James
combines country and other assorted influences
to fashion a personal, moving sound all his own.
(He describes his style as "simple and powerfully
expressive".) A native of Chicago, Bizzieri has a
strong, natural voice that is a perfect match for
his songs of heartache and raw emotion. Says
the artist: "I hope people will be able to relate to
my music in their own lives and that it helps them
through those tougher moments that life can bring".
We think that you'll be impressed by the work of this
young singer/songwriter, so give a listen to James's
clip below... and "Signs Of The Times" is now
| | | |
| --- | --- | --- |
| available ! Click | here | to order. |
click on link below to listen to an MP3 music clip
Signs Of The Times
~ JAMES BIZZIERI
2. Dead End Road (J. Bizzieri)
3. Here To Stay (J. Bizzieri)
4. The Bottle (J. Bizzieri)
~ ADRIANNA LARKIN
1. Fire That Flashes (A. Larkin)
2. When She's Lonely (A. Larkin)
3. Little Boy Blues (A. Larkin)
4. Loves Me, Loves Me Not (A. Larkin)
~ BRYON RUSSELL
1. Jefferson (B. Russell)
2. Club 312 (B. Russell)
3. We Must Fall (B. Russell)
4. Daddy's Pistol (B. Russell)
~Glenn French
1. Snowblind (G. French)
2. It's No Mystery (G. French)
3. Listen To The Rain (G. French)
4. Hold Your Values (G. French)
Produced by Steve Haggard
Recorded by Randall Merryman
Mixed by Randall & Steve
for information, contact:
info@wildoatsrecords.com
Featured Artists Multi-Artist CD Releases Singer/Songwriter Series