BUCK & DUKE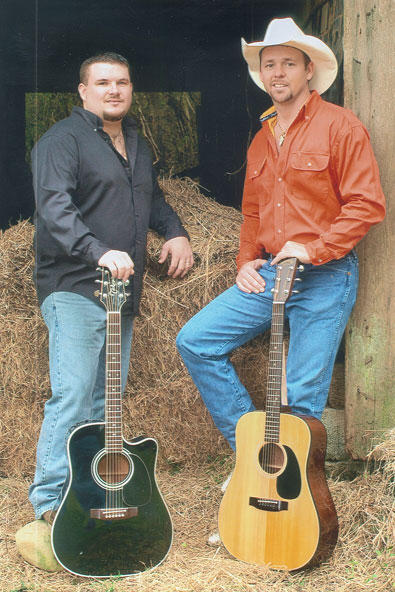 We predict you'll be hearing a lot about
the first-rate Georgia duo Buck & Duke
in the coming months. (And years!) The
talented pair sing and play real country
music, and along with their rockin' band,
they've been payin' their dues and building
a loyal fan following in honky-tonks all over
the southeast. Buck (Michael Lee Stancil)
and Duke (Derrick Lee Maddux) have each
been singing from an early age, and have
developed a genuine, down-home, country
sound that's all their own. They recorded a
pair of two-song CD singles with us here in
Nashville in March 2007; the first of those
(see below) is just about to be released on
Wild Oats Records. If you like really good
country music, give Buck & Duke a listen!
MP3 clip coming soon!
1. HERE, KITTY KITTY
2. THIS HONKY-TONK LIFE STAYS THE SAME
Both songs written by Stancil/Maddux/Saporiti
Produced by Steve Haggard & Bob Saporiti
Recorded by Randall Merryman
Mixed by Randall, Steve & Bob
for further information, contact
info@wildoatsrecords.com