Pete Lampron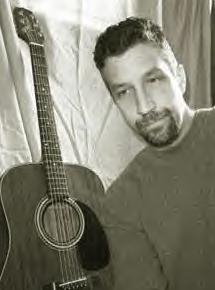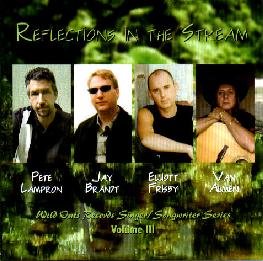 Pete Lampron comes from the Granite State, Reflections In The Stream
New Hampshire. A singer, songwriter and now available !
guitarist of real talent, Lampron makes his
Wild Oats Records debut on the third CD
in our label's Singer/Songwriter Series...
Reflections In The Stream. Pete's music is
best described as roots-rock with a blues
influence, and his well-crafted lyrics often
deal with spiritual themes. We're happy to
welcome Pete to the "slightly dysfunctional
Wild Oats Records family". You can check
out a clip of his music below.
click on link below to listen to an MP3 music clip
1. Turned To Sand
2. Crawling To The Cross
3. L.A. Blue
4. Erase
All songs written by Pete Lampron
Produced by Steve Haggard
Recorded by Randall Merryman
Mixed by Randall & Steve
for bookings/info, contact:
petelampron@comcast.net
Featured Artists Multi-Artist CD Releases Singer/Songwriter Series