Adrianna Larkin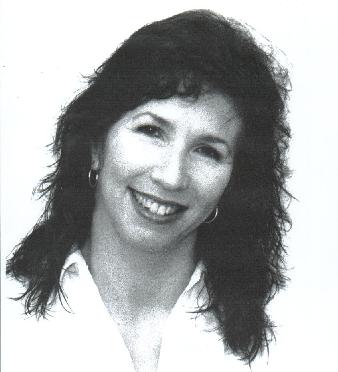 Adrianna Larkin is one of the four new
artists showcased on "Sign Of The Times",
the second CD in our Wild Oats Records
Singer/Songwriter Series. Based in Illinois,
Larkin's music is in the folk vein, but with
traces of Celtic, Appalachian, pop and
maybe even a little jazz mixed in. (She
is as eclectic in her life as in her music...
her interests include physics, gardening
and martial arts, and she says that she'd
"love to learn to tango".) A fine songwriter
and singer, Adrianna lists artists like Carly
Simon, Mary Chapin Carpenter and Joan
Baez among her favorites. We're glad to
have the very talented Adrianna Larkin
on Wild Oats Records, and we think you'll
enjoy her music, so give her audio clip a
listen . "Signs Of The Times" is now available !
To order, click here.
click on link below to listen to an MP3 music clip
Signs Of The Times
~ ADRIANNA LARKIN
1. Fire That Flashes (A. Larkin)
2. When She's Lonely (A. Larkin)
3. Little Boy Blues (A. Larkin)
4. Loves Me, Loves Me Not (A. Larkin)
~ BRYON RUSSELL
1. Jefferson (B. Russell)
2. Club 312 (B. Russell)
3. We Must Fall (B. Russell)
4. Daddy's Pistol (B. Russell)
~ JAMES BIZZIERI
1. Cry (J. Bizzieri)
2. Dead End Road (J. Bizzieri)
3. Here To Stay (J. Bizzieri)
4. The Bottle (J. Bizzieri)
~ GLENN FRENCH
1. Snowblind (G. French)
2. It's No Mystery (G. French)
3. Listen To The Rain (G. French)
4. Hold Your Values (G. French)
Produced by Steve Haggard
Recorded by Randall Merryman
Mixed by Randall & Steve
for information, contact:
info@wildoatsrecords.com
Featured Artists Multi-Artist CD Releases Singer/Songwriter Series