Mark Mitten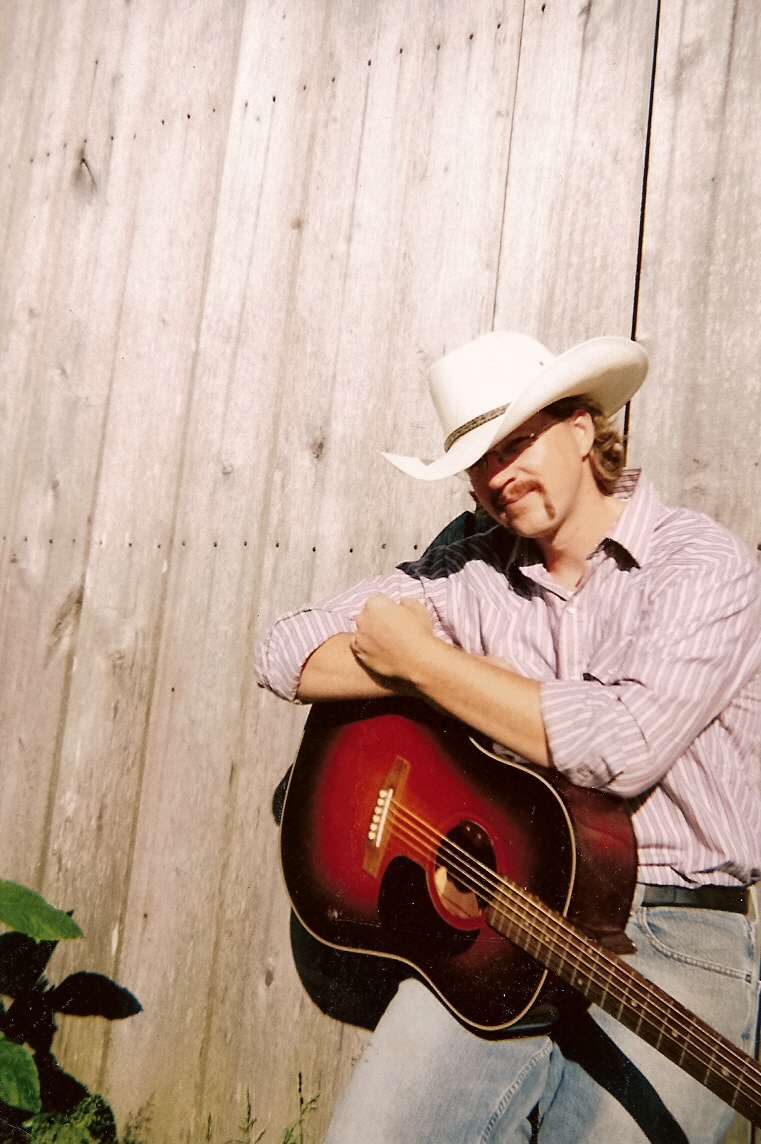 Originally from Colorado, MARK MITTEN lives
in east Tennessee these days. A very talented
singer/songwriter/guitarist, Mitten is one of
four artists featured on Roads Less Traveled,
the fourth CD in our label's Singer/Songwriter
Series. While many of Mark's songs tend to have
Western themes -- riding, roping, punching cattle,
the open range, driving snows and autumn sun --
the music itself has a more contemporary feel...
interesting melodies, and a style reminiscent at
times of artists like Ian Tyson and Neil Young.
"Contemporary western" might describe it best.
"Western music is not just about yearning for a
simpler time", says Mitten, "it's about knowing
who you are and where you belong". We think
that Mark Mitten belongs on Wild Oats Records,
and are proud to introduce you to his music. To
hear an MP3 clip of Mark, click on the link below.
Roads Less Traveled (Wild Oats Records)
*** Mark Mitten
RIDE AWAY
THESE ARE THE DAYS
OLD COUNTRY ROAD
DEVIL RED THOROUGHBRED
Songs by Mark Mitten
*** Tudor Lodge
TIME SO BLUE
IF I FOLLOW
LOVE SWEET LOVE
BREAK MY HEART
Songs by Lynne Whiteland
*** Eric Richardson
SPINE HIGHWAY
SWEET ON HER
SIX-STRING LOVE
LOVE IS WINNING
Songs by Eric Richardson
*** Kenny McGeorge
A BETTER PLACE
EVERYWHERE BUT NICARAGUA
WINDFALL
FORGOTTEN MEN
Songs by Kenny McGeorge
Produced by Steve Haggard
Engineered by Randall Merryman
Mixed by Randall & Steve
for information, contact:
info@wildoatsrecords.com