Eric Richardson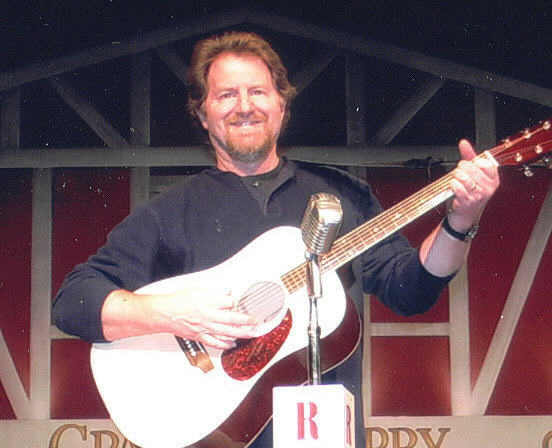 Singer/songwriter Eric Richardson lives in the foothills
of the Sierras, in northern California. Eric has had an
interesting life -- among other things, he's studied the
bagpipes, spent 10 years working as an archaelogist,
and lived in Alaska -- which is reflected in his original,
thoughtful songs. (He describes his style as "songwriter-
inspired alternative folk-rock".) Another very welcome
addition to our label's eclectic roster, Eric Richardson
is featured on Roads Less Traveled, the latest release
in the Wild Oats Records Singer/Songwriter Series. You
can give Eric's MP3 clip a listen below, and to buy your
copy of Roads Less Traveled, just click here!
Roads Less Traveled (Wild Oats Records)
ERIC RICHARDSON
1. Six String Love
2. Spine Highway
3. Sweet On Her
4. Love Is Winning
All songs by Eric Richardson
MARK MITTEN
5. Old Country Road
6. Devil Red Thoroughbred
7. These Are The Days
8. Ride Away
All songs by Mark Mitten
TUDOR LODGE
9. Time So Blue
10. If I Follow
11. Love Sweet Love
12. Break My Heart
All songs by Lynne Whiteland
KENNY McGEORGE
13. A Better Place
14. Windfall
15. Forgotten Men
16. Everywhere But Nicaragua
All songs by Kenny McGeorge
Produced by Steve Haggard
Recorded by Randall Merryman
Mixed by Randall & Steve
For bookings & information, contact:
info@wildoatsrecords.com