Glenn French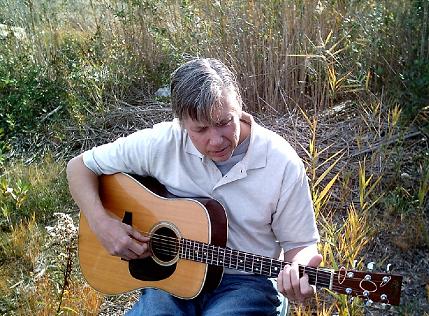 Glenn French made his Oat debut on "Signs Of The Times",
the second release in our label's Singer/Songwriter Series.
Since then, French has gone on to record two full-length
CDs of his own here at Wild Oats Records: the acclaimed
"Timeless", and his brand-new -- and very good! -- one,
"Snowblind". Glenn, who hails from Connecticut, has a
warm, rich voice, and he serves up thoughtful, melodic
original songs... all delivered in an understated (yet very
effective) manner. Self-taught on guitar, mandolin & bass,
French describes his music as "folk-based", but his sound
also reflects his wide range of early musical influences...
including Crosby, Stills & Nash, Jim Croce, Taj Mahal, and
Santana. We're proud to have Glenn French as part of our
Oat artist roster. You can listen to an audio clip from this fine
singer/songwriter below. And to purchase one of his CDs,
just click here.
click on link below to listen to an MP3 music clip
Snowblind (Wild Oats Records)
1. Snowblind
2. Listen To The Rain
3. Was It All A Dream
4. Soldier
5. Friend Of The Devil
6. The Simple Things
7. On The Night Train
8. Young Boy's Eyes
9. It's All Behind Me
10. The Open Road
11. These Kind Of Days
12. The Last Indian
13. Watch The Wheel
All songs by Glenn French except #1
by

Produced by Steve Haggard
Recorded by Randall Merryman
Mixed by Randall & Steve
for information, contact:
info@wildoatsrecords.com