Wild
Oats
Records
T-Shirts are here !!
T-shirts are now available ...
T-Shirts: $ 14.99
plus $2.00 postage/handling per item
available in S, M, L, XL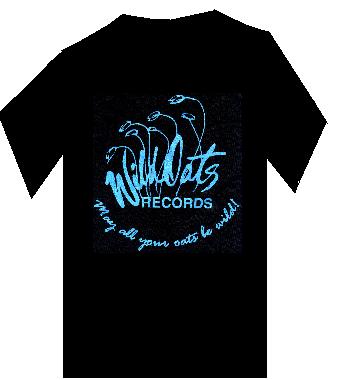 The brand-new Wild Oats Records t-shirts
for Summer 2005 are here !!

They feature (NOT ONLY) a glorious return
to the original color
(That is, black with turquoise lettering)
as seen above, with the immortal phrase
"May all your oats be wild"
over our Oat logo on the front......
but a new snazzy shade of bright orange
with white lettering.
Why not buy one ? (Or one each ?)

(baseball caps coming soon !!)
To order: send check or money order to:
Wild Oats Records
P.O. Box 210982
Nashville, TN 37221
To purchase with credit card, click here